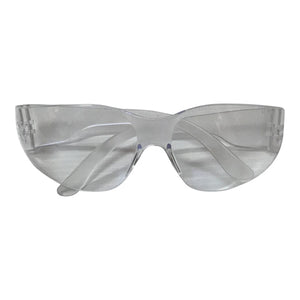 oz roller covers
Clear Slim Safety Glasses - Box of 12 ($3.00ea)
Clear Safety Glasses - Box of 12
These protective spectacles are scratch resistant and offer protection against moderate impact hazards, metal chips, particles and sparks.
These protective spectacles meet the performance standards, Polycarbonate offers greater impact resistance than glass, with UV protection.
These lenses are not unbreakable or impenetrable however are scratch resistant.
They have one piece lens design for a wider field of vision and comfortable wear.
Sold in a box of 12
Also available in black in the slimline style
FREE SHIPPING
---
More from this collection