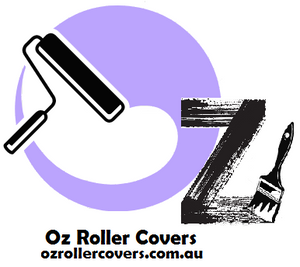 About Us
Oz Roller Covers is an Australian online business bringing high quality painting and epoxy flooring accessories to all sized businesses and the general public, at affordable wholesale pricing, giving you the option to purchase as you need, or buy in bulk!
Although they have many uses, Our Roller covers are designed for the flooring industry, working perfect with:
Epoxy Coatings
Flake flake flooring systems
Solvent based acrylics
Polyurethane
and Polyaspartic coatings.
We are the #1 choice for some of the largest Epoxy flooring companies in Australia for Roller Covers and Accessories, and we guarantee you won't be beaten on price. 
Check out our Instagram to see our roller covers in action from our customers tags & give us a try - you won't be disappointed! 

Our small 100mm rollers are a favourite in the fibreglass and boating industry, as well as being handy for the odd DIY painting jobs around the home. 
Having an all in one pricing system means FREE DELIVERY to anywhere in Australia! so you dont need to worry about the extra cost of shipping.. We've got you covered! 
We look forward to receiving your order so we can show you our prompt service and high quality products.
SHOP NOW

Shop now, Pay later with afterpay.